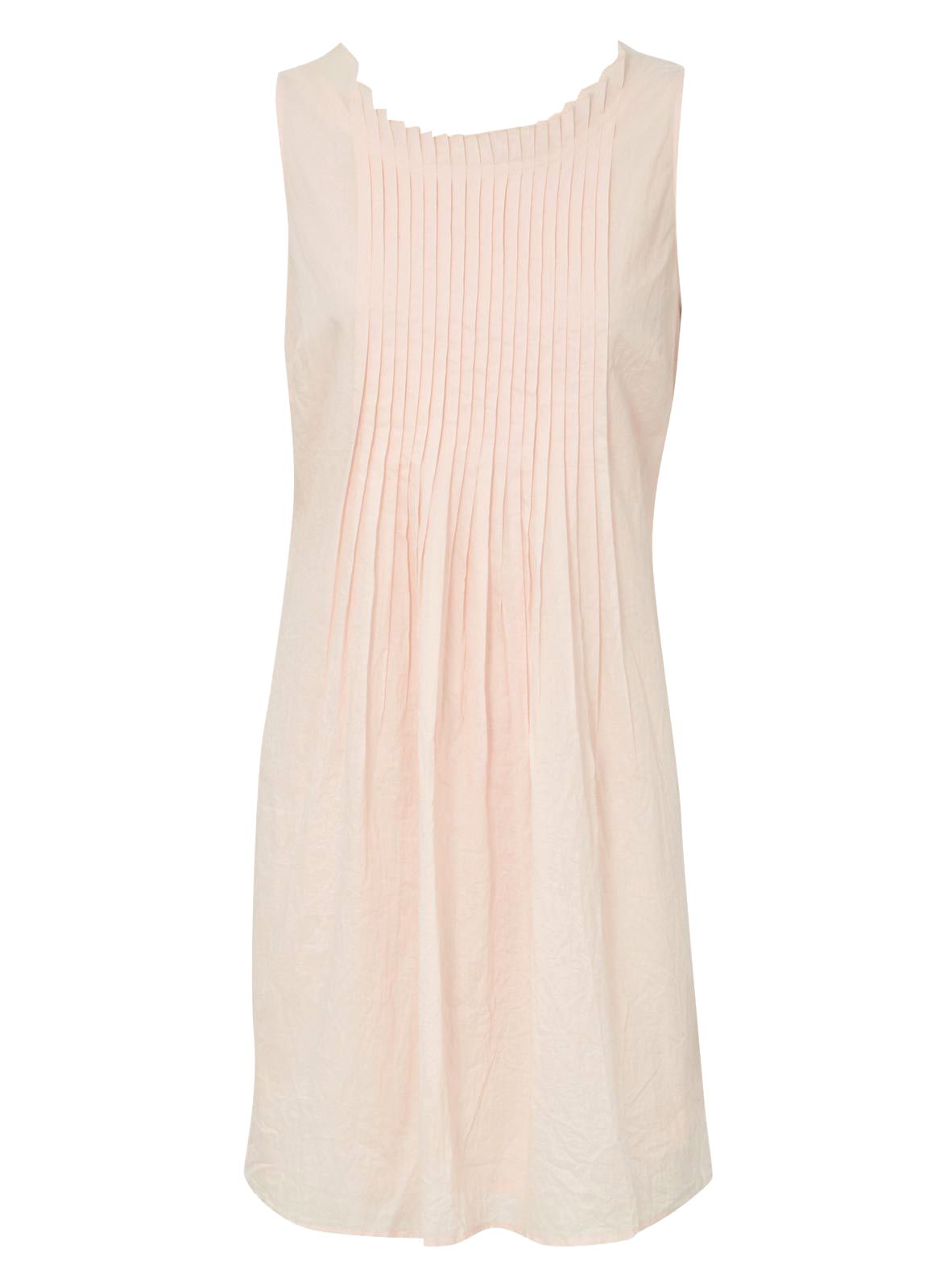 Oasis Sleeveless Pintuck Dress, Nude Pink, 10
Looking for ways to update your summer wardrobe? I've been out with my eyes peeled for clothing in lovely nude shades. That palest of candy pink the kind of hue evocative of a 70s summer. Such as the cute dress above available at
John Lewis
for only £40, buy it now before they sell out.
HAIRPIN LACE SHIFT DRESS
by Temperley
This Lace dress is by Temperley and will set you back nearly £700! But the flower pattern is really beautiful.
For a more affordable take on the lace trend shop at
Rare Fashion
They are always ahead of their game.
There are some lovely tops available at Topshop too, but the best place to search for vintage and vintage inspired clothing is in the charity shops and eBay.
Click here to shop for vintage dresses on eBay
TK Maxx can be a total minefield but if you get to know your fabrics and have an idea of the colours you want to wear, then shopping is a synch - just head to the section with your size and scan for colours and fabrics that you are currently loving. I picked up a gorgeous ruched chiffon and cotton vest top by Vila there yesterday for only £7.99!
FRILL DETAIL SILK DRESS
The dress above is by Nina Ricci and will set you back £670! But if you focus on the pretty lace details and the cut of the silk you can find some great copies on the high street. Just avoid the tarts underwear look. If the lace looks like it was fashioned out of a pair of Anns Summer's knickers - then avoid!


Click here to see stunning vintage dresses!



Look for lace that has a pretty pattern to it, as though it was crocheted. The look you are aiming for is "The Virgin Suicide's
" inspired. I love that film by the way. It is so dreamy and has a fabulous sound track full of my favourite band - Air
and with a great disco scene set to the back drop of The Electric Light Orchestra
. Get your lace wrong and you will look like a woman of the night.


Even the beautiful Amanda Seyfried looks a bit wrong in this boudoir body stocking. But then she does have minge tattooed on her foot so she obviously has a sense of humour. Yes you read correctly. Mamma Mia!